Our practice utilizes state-of-the-art, small volume cone-beam CT (computed tomography) technology that provides highly accurate, 3-D radiographic images for the diagnosis, planning and treatment of endodontic disease. This allows three-dimensional visualization of teeth, bone, sinuses and surrounding structures with minimal radiation to the patient, enabling a level of anatomical accuracy and patient care not possible with 2-D technologies (regular dental x-rays). With cone-beam CT, Dr. McIntyre is committed to providing innovative, high-quality, thorough patient care.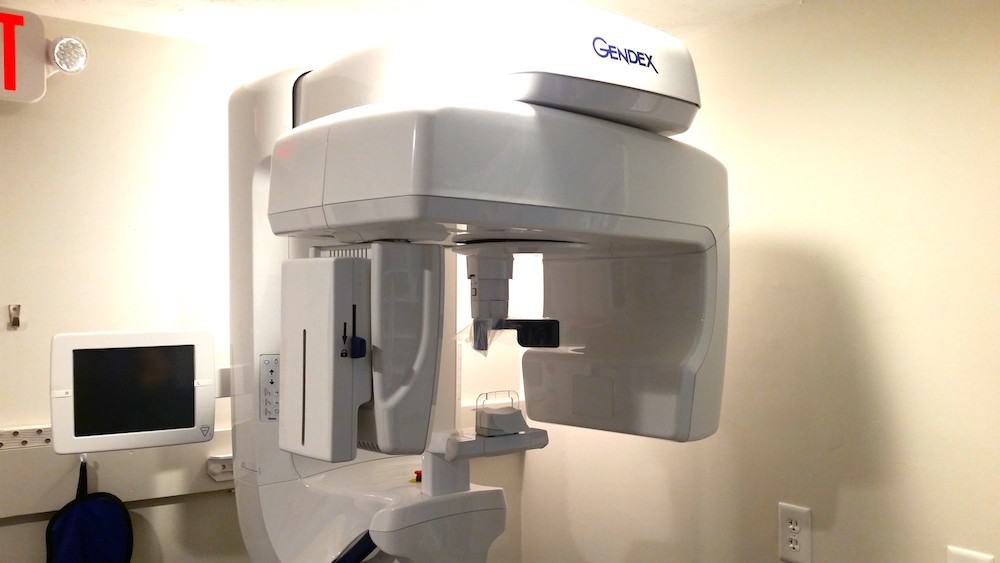 Digital Imaging (X-rays)
Hopkinton Endodontics carefully chooses which and when radiographs are taken. There are many guidelines that we follow. Radiographs (aka "X-rays") allow Dr. McIntyre and her staff to see everything we cannot see with our own eyes. Radiographs enable us to detect cavities in between your teeth, determine bone level, and analyze the health of your bone. We can also examine the roots and nerves of teeth, diagnose infections and lesions, as well as assess damage when trauma occurs. Digital X-rays offer more precision since we view the image on a computer monitor, and use software tools to "play with" the image. These tools assist in seeing things more clearly compared to an old-fashioned (non digital) dental X-ray film. More importantly, digital X-rays results in 1/6th the radiation exposure to you. Also with digital imaging, the exposure time (waiting with the X-ray in your mouth) is about 90% less, compared to traditional radiographs. Lastly, digital imaging allows us to store patient images, and enables us to quickly and easily transfer them back to your dentist, other dental specialists and/or insurance companies to facilitate your dental treatment claim.
In our office, we use: http://www.dexis.com/sensor-anatomy this sensor, which most patients find extremely comfortable and quick! For more information: http://www.dexis.com/system
Surgical Microscopes
The introduction of the surgical microscope has revolutionized endodontics. We have invested in a high-quality Global surgical microscopes that provide unparalleled magnification and illumination for our endodontic and surgical procedures. The microscope in our office is: http://www.globalsurgical.com/dental-microscopes.html The benefits of trusting an endodontist that uses a surgical microscope are numerous. Please read more here at the bottom of this page: http://www.globalsurgical.com/microscope-benefits.html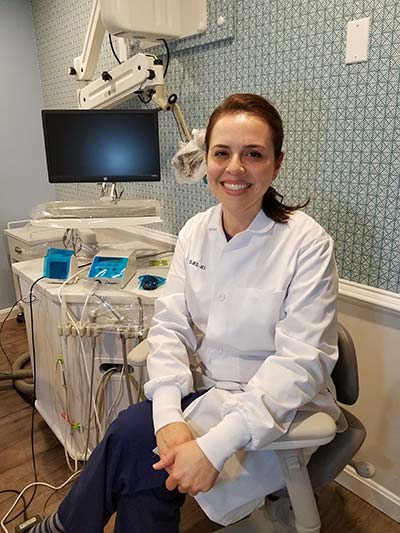 Piezo Ultrasonic
The use of the ultrasonic has also revolutionized endodontics and advanced our specialty techniques. Dr. McIntyre uses this ultrasonic machine: http://www.dentalproductshopper.com/proultra-piezo-ultrasonic with confidence. The Satelec P5 (Dentsply Tulsa Dental) is the piezoelectric ultrasonic unit of choice for performing endodontic treatment, retreatment, post-removal, troughing through the nooks and crannies of the root canal system to make sure that your tooth is entirely cleaned and disinfected. She also uses this machine when a canal system is extremely calcified; this machine aids getting into the canal space while removing the least amount of tooth structure.
Other state-of-the art products that allow Dr. McIntyre to offer the highest quality care with recent advancements in materials and technology include:

BC sealer: http://brasselerusadental.com/products/endosequence-bc-sealer/
Bio Root: http://www.septodontusa.com/products/bioroot-rcs
MTA: http://avalonbiomed.com/greymtaplus/
Biodentine: http://www.septodontusa.com/sites/default/files/Biodentine.pdf