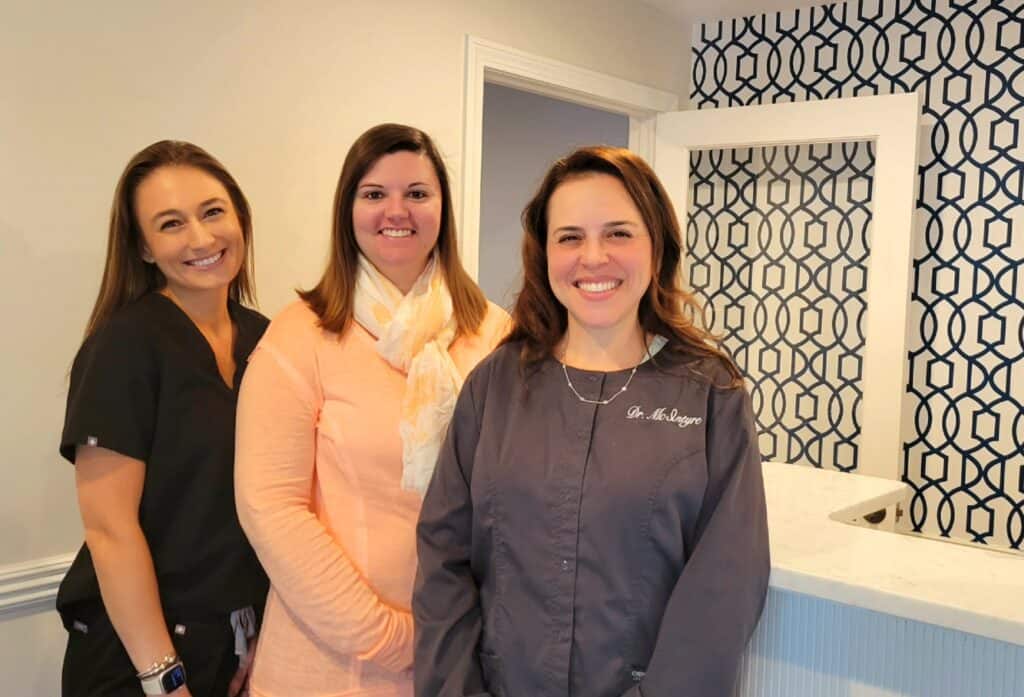 Do you need a root canal? We are accepting new patients!
Dr. Judy McIntyre of Hopkinton Endo, is a Harvard and UNC-trained endodontist. She and her team treat patients from MetroWest Boston, and our patients predominantly hail from these nearby locations: Westborough, Marlborough, Southborough, Northborough, Ashland, Shrewsbury, Milford, Bellingham, Franklin, Douglas, Whitinsville, Webster, Millbury and Worcester.
#worththedrive
Honored, Dr. McIntyre has had patients drive from Boston, and some even beyond coming as far as RI, ME and CT, due to her training, reputation and extensive experience. She is regarded to be among the best of endodontists, focuses on treating 1 person at a time, and is very frequently referred many of her colleagues' dental trauma and pediatric cases – cases they would rather leave to her expertise.
About Our Town
Hopkinton is best known as the starting point of the Boston Marathon, held annually on Patriots' Day each April, and as the headquarters for the Dell EMC corporation. There are 215 Hopkinton properties listed in the State Register of Historic Places and it is a great location at the crossing of both I-495 and I-90.
Woodville is known as a village within the town of Hopkinton. It is located close to the center of Massachusetts and the neighborhood has more Iranian and Irish ancestry people living in it than nearly any neighborhood in America. Our office is technically located in Woodville across the street from the Woodvile Post Office branch.
Things to Do and See in Our Nearby Towns
Westborough has grown from a settlement of orchards and dairies into a dynamic community with a healthy mix of residences, wooded trails, and industry. There are lots of active recreation programs on its lakes, woodlands, and playing fields. Westborough is adjacent to Hopkinton, so we see a lot of patients from that area.
There are a number of renowned historical monuments throughout Marlborough. The heritage buildings and temples indicate the rich culture of Marlborough. The malls and sports center also attract tourists.
Southborough has some of the best public schools and is repeatedly voted one of the best suburbs to live in Massachusetts.
Northborough hosts the New England Baseball Complex and its newly built complex is home to the New England Ruffnecks, a youth baseball association.
Ashland offers an ideal location midway between Boston and Worcester, and provides easy access to the interstate highway system and the Massachusetts Turnpike.
Unlike other surrounding towns close by, Shrewsbury did not become a mill town or farming village; most of its 19th-century growth was due to its proximity to Worcester.
Milford is renowned for its pink Milford granite, discovered in 1870. The granite has been used for local buildings such as Memorial Hall. Milford is another area from where we see a lot of patients since it is the town adjacent.
Bellingham was named for the third Governor of the colony of Massachusetts Bay, a puritan lawyer, Sir Richard Bellingham.
The town's citizens chose their town to be called Franklin in honor of the statesman Benjamin Franklin, the first municipality in the U.S. to be so named. It is also home to the country's first public library, the Franklin Public Library. Franklin is another area from where we see many patients.
The E.N. Jenckes store and museum sits on Main Street in the village of East Douglas. It is the starting point for the Rhode Island North-South Trail and Massachusetts Midstate Trail.
Whitinsville has been designated as a mill village of national historic significance to America's earliest industrialization, and is one of only four villages selected by the John H. Chaffee Blackstone River Valley National Historic Corridor Commission to receive this designation.
Webster is home to the Chaubunagungamaug Reservation of the Nipmuc, as well as Lake Chaubunagungamaug, the third largest body of freshwater, and largest natural lake, in Massachusetts.
Millbury is the northernmost town in the Blackstone River Valley. Millbury was known as Second Parish in Sutton. The town of Sutton was so large it made travel from one part of town to the other a hardship. It was decided that Sutton would split into two towns. One of those towns became Millbury.
Worcester is known as the "heart of the Commonwealth." The Declaration of Independence was first publicly read in Massachusetts by Isaiah Thomas in Worcester in July 1776.
We welcome all patients and hope that your experience with us remains welcoming, thorough, pain-free and compassionate.