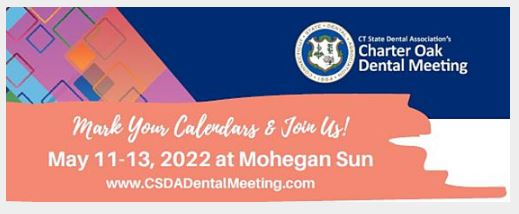 Join Dr. Judy McIntyre for….
"3D Imaging and Endodontics: It's More than MB2s – a Hands-on Course"
Wednesday, May 11 | 5:00 pm – 8:00 pm at Mohegan Sun
During this course, Dr. McIntyre will discuss radiology, an essential component of the diagnostic puzzle in endodontics. 2D radiographs have been helpful to aid in diagnosis and planning. However, teeth, like the human body, are 3 dimensional, and limitations with 2D radiology exist.
Ultimately, the use of 3D imaging/CBCT in endodontics is about avoiding surprises, assessing prognosis, and having the information to treatment plan cases most effectively for long-term restorative success. Dr. McIntyre will review how she uses 3D imaging in her practice and will provide a hands-on review within the 3D software.
Participants should bring laptops for the hands-on component. 3D software will be provided for use during the course.
Please register at https://csdadentalmeeting.com/
$95 | CODE: W1JM | 2 CEUs
To register, enter your information, and choose 3D Imaging and Endodontics: It's More than MB2s Hands-on Course (code: W1JM) on Wednesday, May 11. Then, proceed to checkout.
Learning Objectives
Understand how CBCT is a useful adjunct in addition to 2D radiology
Understand how to convey the importance of CBCT to patients
Understand how to review and analyze limited field of view 3D scans for endodontic applications
Understand how CBCT can help in the assessment of endodontic case complexity
Review use of 3D software for endodontic diagnostic and treatment planning functions